Franchise Opportunities with Pak Mail Canada
With a franchise business from Pak Mail Canada, our locally-based franchisee-partners turn their dreams into reality by building their own businesses, with all the training and support and without any of the interference. Our franchise opportunities are specifically designed for franchisee-partners who recognize the advantages of a business model that can offer them:
Excellent margins
Reasonable hours of operation
Low staffing requirements
Great growth potential in this exciting logistics industry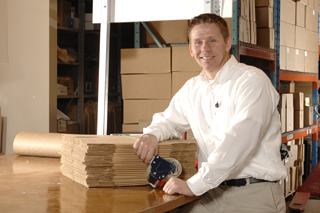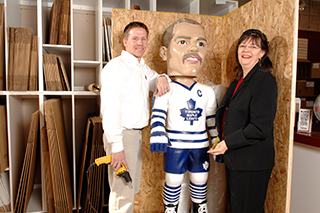 With Pak Mail, you are part of a franchise system that refuses to compete with itself – every location is granted an area of protection to ensure that our franchisee-partners work with, and not against, each other. Let's face it, whether we like it or not, competition exists (or will at some point) in every type of business. Well, every viable business anyway. Wouldn't it be refreshing not to have to worry about competing with your own system? A novel idea indeed and one to which Pak Mail is very much committed.
We welcome you to embark on a discovery journey with us, which will help us both come to an intelligent decision about the suitability of our franchise business model to your own needs and expectations. Learn more about Pak Mail and why joining us as a franchisee-partner might just be the right opportunity for you.
Franchise opportunities with a dynamic and international logistics company
Pak Mail began operations on January 27, 1984 with a single location in Colorado, which was designed specifically to address the packaging and shipping needs of residential and business customers and provide business services to people on the go.
Today, with over 400 locations in four countries, Pak Mail has evolved with the marketplace while staying true to its core target market. Our customers, both commercial and residential, can conveniently access professional advice and expertise to help them solve their packaging, shipping, crating, freighting, and fulfillment needs in an effective and cost-efficient manner and all within a pleasant environment created by franchise owner-operators who live in the community and are committed to making the Pak Mail customer experience all that it can be.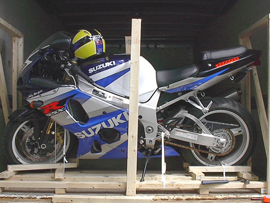 From parents sending their teenagers off to college, to seniors downsizing; from art aficionados beefing up their prized collection, to cherished possessions of entire estates being distributed to loved ones; from eBay power sellers, to habitual online buyers; from home-based businesses whose inventory has taken over their homes, to small businesses downsizing or expanding; from art galleries to on-line and live auction houses, to name but a few, Pak Mail has become the destination of choice for customers who have come to rely on us to provide them with tailor-made solutions to their own, varied packaging and shipping needs. We have accomplished this through dedicated franchisee-partners who realize that this multi-billion dollar industry will continue to flourish until such time as the "beam-me-up-Scotty" approach to moving goods across the street or around the world has been perfected.
Request More Information