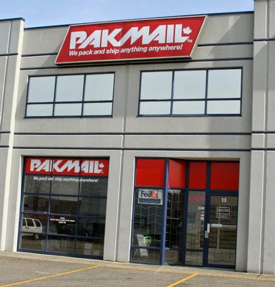 Welcome to Pak Mail Langley
How to find us:
13-19889 96th Avenue
Langley, BC
V1M 3C7
Phone: 778-298-7790
Fax: 778-298-7791
Email: langley@pakmailcanada.com
Store Hours:
Mon - Fri: 9:00 am - 5:00 pm
Sat: Closed
Sun: Closed
Follow Us:



Get Directions:
Not the store you're looking for? Find a Pak Mail near you!
Our Services
Pak Mail Langley offers a complete range of packing and shipping services for your convenience:
---
Crating & Packing
Discover our comprehensive crating and packing services. Whether you're shipping large, awkward, and/or fragile items, we've got you covered. We can help with art and antique shipping, online auctions and more.

Discover our comprehensive crating & packing services
---
Shipping
Pak Mail is here to manage your domestic and international shipping needs, working in partnership with some of the world's most reputable carriers.

Find out how we can facilitate your shipping
---
Pick & Pack Fulfillment
Let us take care of your product fulfillment for online and other pick and pack services. Pak Mail can take care of everything, including the shipping.

Learn more about our pick & pack fulfillment
---
Mailbox Rentals
In today's virtual world, it's nice to know there's a place that can receive your mail and packages so you can be out and about.

Get your mailbox rental today
---
Freight & Logistics
Our knowledge of carriers and destinations allows us to make recommendations ensure your shipments arrive on time and on budget.

Freight & Logistics
---
Business Services
So much of business is digital these days that it makes sense to outsource on the occasions you need documents printed, photocopied, bound, or laminated.

Find out about our range of helpful business services
---
Retail Moving & Packing Supplies
We've got everything you need for a smooth move, from standard boxes and packing tape and materials for the do-it-yourself-er to custom crating for larger or long distance shipping.

Get the retail moving & packing supplies you need
---
About Pak Mail Langley
Conveniently located in the Langley, BC neighbourhood of Port Kells, Pak Mail Langley provides complete packing and shipping services. From essential mailing supplies to freight and logistics, Eric and Midori can take care of all of your shipping needs. We specialize in unique solutions for objects that may be more delicate or challenging to ship, including art and sculpture, antiques, furniture, and products. We've been proudly serving the Langley area since our grand opening in 2010.